Soybean Vigor - Tray Cold Test
Soybean Vigor - Tray Cold Test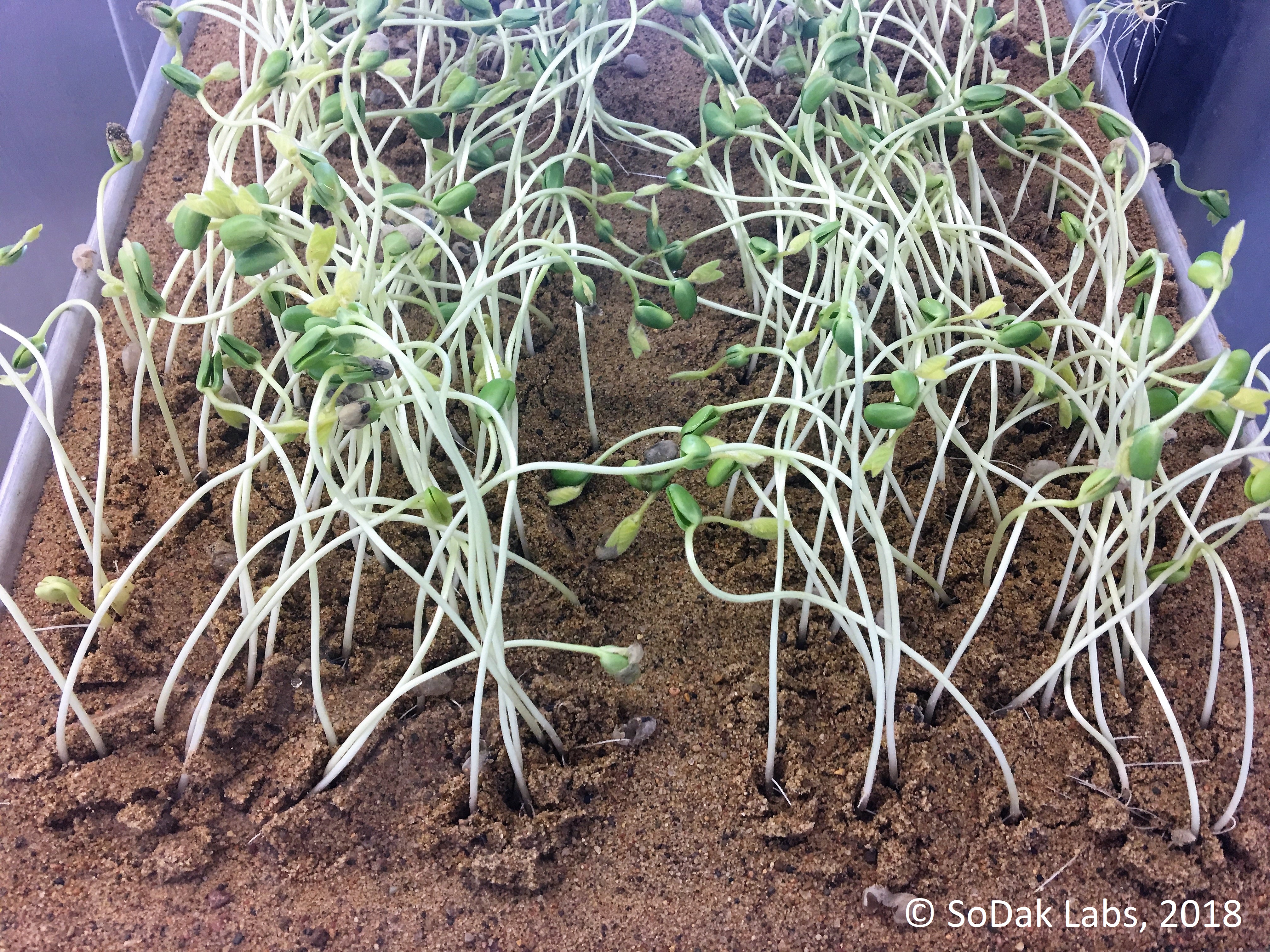 Methods
Two hundred seeds are planted on chilled media to emulate a 50-52F water uptake. The cold duration is seven days at 50F, followed by a grow out at 77F until 120+ Growing Day Degree (GDD) units are reached. Check samples are planted and evaluated in every cart to ensure consistency in testing.
What is Reported
We normally recommend not using this test on soybeans and instead use the Accelerate Aging test. If you prefer the cold test, the average of 200 seedlings which emerge will be reported.
Value of Results
Soybean seed moisture does vary dependent on the relative humidity of the seed storage regime. As we move toward planting season, soybeans often gain seed moisture, making the seed more tolerant and less prone to imbibtion cilling injury. We do not recommend this test due to innate changes in seed moisture which can influence the test outcome.
Agronomically Accurate Seed Testing Results
SoDak Lab's goal is to deliver fast, accurate, and diagnostic seed testing services.