Soybean Soak Test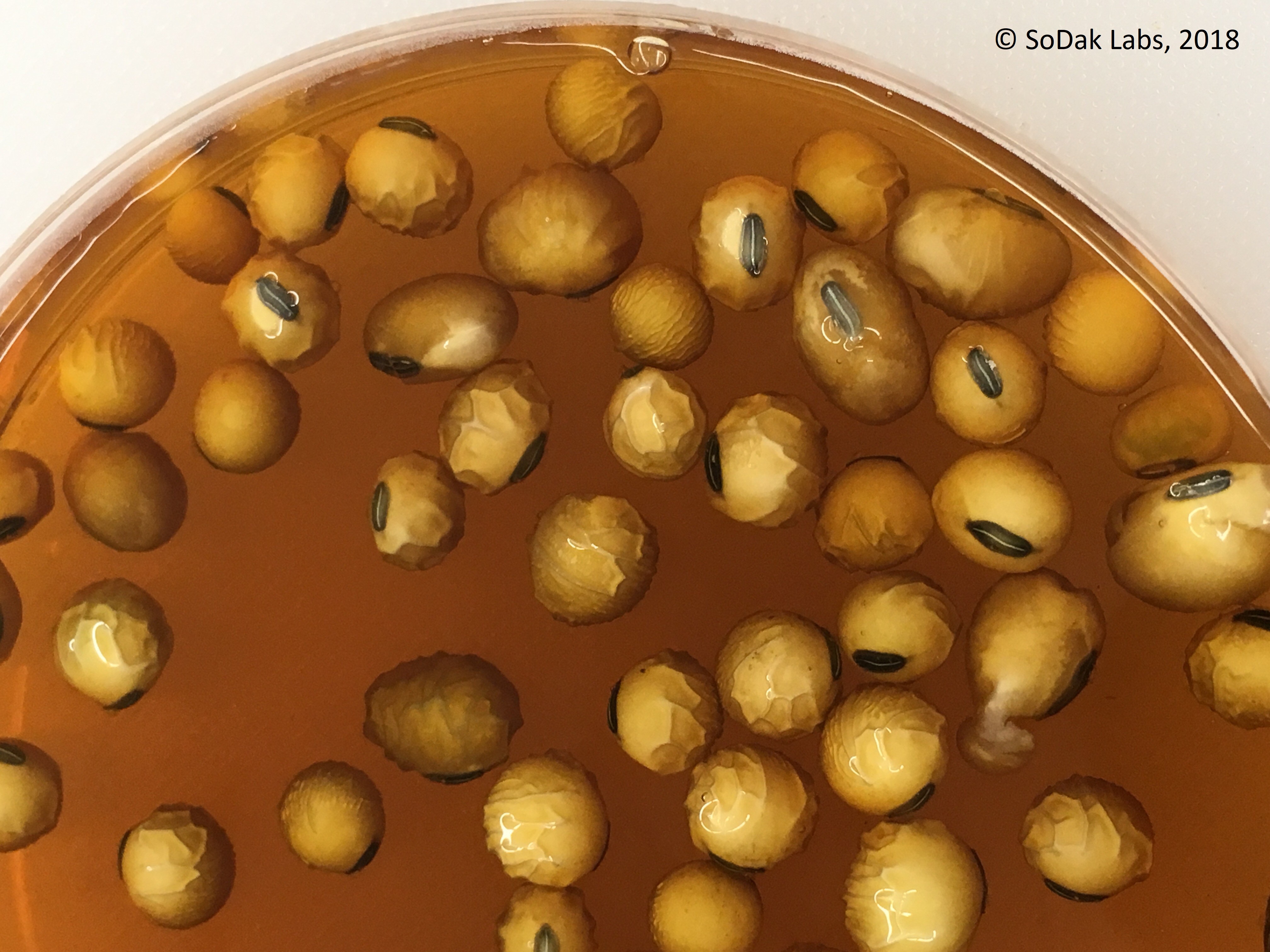 Methods
This test has been called the "soak test" or "hypochlorite soak test" and is used as a quick (3-10 minutes) test to determine soybean damage. This test is also used in seed laboratories as a damage assessment or diagnostic test when mechanical damage is present. SoDak Labs uses hot coffee as the soak solution in place of a hypochlorite solution. Coffee works well and the brown color of the solution is a nice contrast to the soybean, making it easier to find damaged seed.
What is Reported
Normally the percentage of swollen "oblong" seeds found within three minutes of soaking are subtracted from 100 and the resulting value is reported.
Value of Results
Often seed coats or embryonic axis of soybean seeds are damaged during harvest, especially at seed moisture contents of 9-10%. The soak test alerts the person harvesting, that adjustments are needed.
Agronomically Accurate Seed Testing Results
SoDak Lab's goal is to deliver fast, accurate, and diagnostic seed testing services.